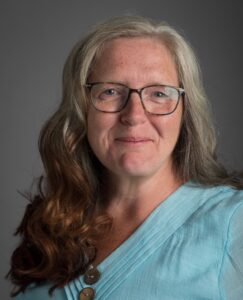 I started a career as a Registered Nurse over 30 years ago. I found myself caring for people and families while they face some of the biggest crises of their lives, often at the end of their lives. Not only was I motivated to help heal the physical bodies of my patients, I was always drawn to the emotional and relational concerns of these people. I also served as an ordained minister caring for the spiritual needs of a community for over a decade. I consider it an honour to have been present in the lives and deaths of hundreds of people – and my own humanity has been challenged and enriched with each moment. Throughout my adult life, I faced my own traumas and demons with the heartfelt and competent support of many wonderful mentors and healers. Along my journey, I delved into my own artistic creativity as exploration and expression. My curious mind and sensitive nature inevitably led me to more intentionally study and examine the deep emotional, psychological, and relational issues facing us all and I continued my professional education by completing a Masters degree in Theological Studies and Counselling.  As a lifelong learner, I have continually extended my capacity and my toolbox with intensive training in IMAGO Relationship Therapy, Transformational Arts, and the gold standard in trauma care, Eye Movement Desensitization and Reprocessing (EMDR).  In the past few years I have explored the potential healing qualities of psychedelics and altered states of consciousness.  I opened Sherry Lynn Psychotherapy, a private practice, in 2009, and often work collaboratively with mentors and colleagues.  I am currently registered as both a Registered Nurse and a Registered Psychotherapist.
I believe
♥     in the value of individuals and in the powerful inherent wisdom of our psyches,
♥     that we grow best in relationship with others, and that these relationships can, and do, challenge us to become more complete,
♥     and that each of us is as unique as our fingerprint, and yet there are patterns and needs common to us all.
I am committed
♥     to the process of growth, mine and yours,
♥     to the healing of relationship and spirit,
♥     and to discovering the potential when we journey together.