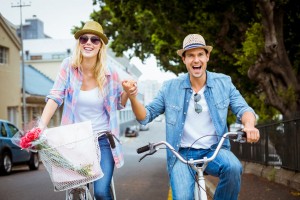 Falling in love is one of the most amazing experiences of life.  Somehow we feel more alive and 'right with the world'.  And somehow, for so many, that loving feeling seems to dwindle, leaving us frustrated and in conflict.  The passion wanes.  The connection we felt is lost.  We no longer feel cherished.  We may feel bored, lonely, and in pain.   It is at this point that the world tells us that we should leave, that we have chosen the wrong partner, that we have made a mistake.
IMAGO Relationship Therapy gives us another perspective:  the conflict is not the problem, it's the answer!
We are born in relationship.
We are wounded in relationship.
We are healed in relationship.
This is the sentiment of Harville Hendrix, developer of IMAGO Relationship Therapy.  After experiencing the magic of IMAGO in my own relationships, I undertook extensive and ongoing training to become a Certified IMAGO Relationship Therapist.
The term Imago is Latin for "image" and refers to the "unconscious image of familiar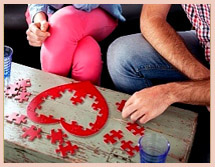 love."  There is often a connection between frustrations experienced in adulthood relationships and early childhood experiences.  For example, if you felt criticized as a child, you will likely feel criticized by your partner.  Most people only face a few of these "core issues", but they typically arise again and again within partnerships.  This can overshadow all the good in the relationship, leaving people to wonder if they have chosen the right mate.
IMAGO Relationship Therapy takes a radical approach: we don't work to "fix" you or your partner but rather to understand the underlying reason for the behaviours and feelings that threaten to destroy your intimate connection.
You are in the driver's seat!  You and your partner learn to work on the relationship yourselves.  You become the experts on your own relationship by learning to find out what is really going on for your partner, expressing yourself in a way that your partner can truly hear, and creating the relationship of your dreams, maybe for the very first time!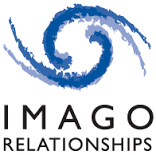 IMAGO Relationship Therapy will help you:
♥     recreate the passion, attraction, and intimacy you first felt together
♥     discover each other in a new way
♥     become each other's best friend and healer
♥     share your frustrations in a way that your partner can hear
♥     resolve longstanding conflicts
♥     express and attain your deepest desires
Who is IMAGO Relationship Therapy for?
♥     new couples who want to start our strong
♥     struggling couples who want to resolve long-standing conflict or give it one last chance
♥     happy couples who want enhance the good
♥     fabulous for relationships outside of intimate partnerships too!
♥     parents and adult children
♥     adult siblings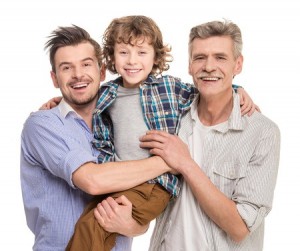 If you are unhappy with your relationship, you have options:
♥     Both of you come to Private Couples' Sessions
♥     Come yourself to Private Individual Sessions
During the COVID-19 Health Crisis, I will be seeing clients on-line only.
Contact Sherry Lynn to Book a Session
 Learn more about IMAGO Relationship Therapy International